Kevin Fischer is a veteran broadcaster, the recipient of over 150 major journalism awards from the Milwaukee Press Club, the Wisconsin Associated Press, the Northwest Broadcast News Association, the Wisconsin Bar Association, and others. He has been seen and heard on Milwaukee TV and radio stations for over three decades. A longtime aide to state Senate Republicans in the Wisconsin Legislature, Kevin can be seen offering his views on the news on the public affairs program, "InterCHANGE," on Milwaukee Public Television Channel 10, and heard filling in on Newstalk 1130 WISN. He lives with his wife, Jennifer, and their lovely young daughter, Kyla Audrey, in Franklin.

Consider the following that actually have something in common:

1)





Miley Cyrus brings her "Bangerz" tour to the BMO Harris Bradley Center in Milwaukee tonight.


2)




Yours truly is recovering from recent hip surgery.

No, attending the Cyrus concert is not part of my therapy. My life is quite formatted for the near future: walking, exercising, watching television, reading. Recommended activities do not include being seen at high energy shows geared towards prepubescents.

Back home from the hospital, now that I'm not going anywhere for awhile and have plenty of time, I started to read "Raising Righteous & Rowdy Girls," written by one of my favorite conservative columnists, Doug Giles. He spends portions of the book nailing his assessment of today's rotten pop culture, mentioning the most guilty of sewer rats by name. Of course Cyrus has been a leading contributor to the deterioration of contemporary music and entertainment.

Here are some excerpts from Giles' book:

In the last few years Hollywood, public schools and universities, and fashion magazines have succeeded in making your girl feel weird if:

She doesn't sleep with a few chicks.

She doesn't make out with everything that moves.

She doesn't sleep with her zit-faced boyfriend, or at least dole out some fellatio, lest he become irate for being left high and dry. Yes, if she doesn't service the young squire he might get angry and shoot up the school or church or something.
She doesn't take nude photos and videos of herself and send them around the planet via her cellphone, Facebook and Twitter.
She doesn't flash her breasts, make out with another girl and/or masturbate on camera all for the prized Girls Gone Wild T-shirt.

She has a problem with being a stripper.

If I were a woman I'd be pretty ticked as it appears that "secular progressives' within America have succeeded in making young women known and appreciated only if they're a mud flap girl, a veritable catch rag for our orgasm obsessed Onans. The empowered woman of today, dad, is the girl who wears a Hustler t-shirt, will strip on command, and has no problem whatsoever in turning their vaginas into a sexual turnstile. Good job, you secular "progressive" weeds.


As you can imagine, buying into this sexed-up culture of raunch has caused an inane increase in STDs amongst our nation's teens. Yep, the reality is, my brother, that every 24 hours 21,000 teens are slapped, saddled, infused and infected with some creepy, nasty and potentially deadly bug brought about by following the advice of VH1.


Reality TV and our SNAFU'ed media have propped up girls, who are, from a classically classy standpoint, the antithesis of femininity. Yes, Hollywood lauds the shallow, privileged, repulsive, nerve-grating, brutish, sex-crazed and demanding ditz as a blueprint for girls everywhere. Run away from this image, my little darlings. Run away if you want to survive.

Indeed ladies and gentlemen, if we were to remove the cash, the camera, their internet porn site, their daddy's last name and extract the double D silicone sacks from the chests of such pop fiction femmes, they would be nothing more than Jerry Springer trailer trash on their way to living la vida broka.

And a big FYI to all young ladies who think being this kind of gross and slutty girl is cool: No true gentleman likes you, and you won't capture a quality guy. More than likely, unless Christ, Moses, Buddha or Tony Robbins rescues you, you'll end up a wrinkled and old multi-divorced dame who still goes to rock concerts when you're sixty, has a house full of cats, chain smokes Camels, and yells at the contestants on The Price Is Right.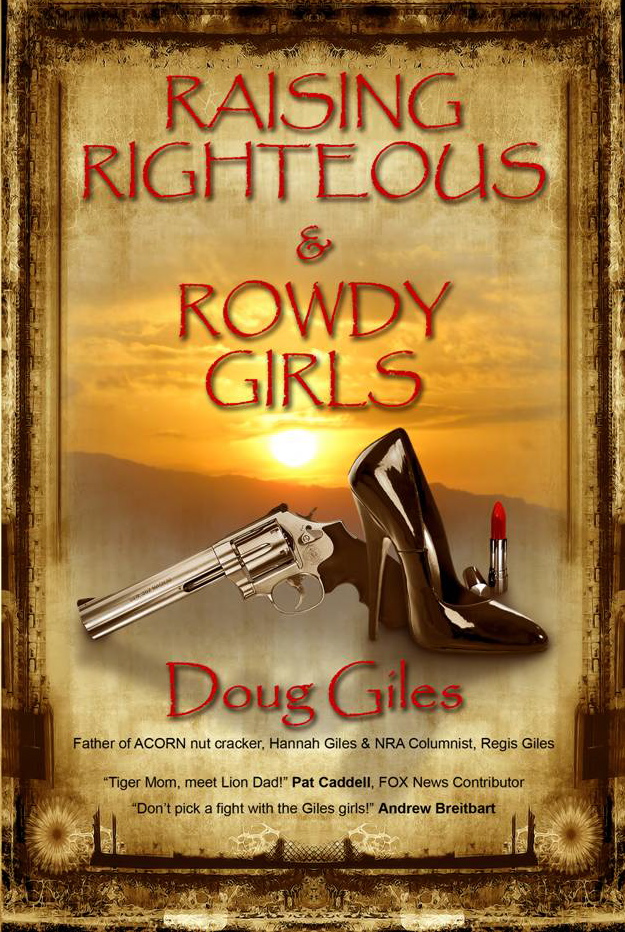 This site uses Facebook comments to make it easier for you to contribute. If you see a comment you would like to flag for spam or abuse, click the "x" in the upper right of it. By posting, you agree to our Terms of Use.