Jennifer is a one in a million stay-at-home mom. (More like one OF a million stay at home moms!) She graduated from a liberal arts college but there is nothing liberal OR artsy about her. She is married to Kevin Fischer of This Just In, and together they have a beautiful young daughter Kyla Audrey. In no particular order she loves dogs, wine, a good bargain, her family, pizza, and entertaining. Follow her blog of all things miscellaneous including but not limited to cooking and baking, entertaining and party planning, being a mommy, and homekeeping.
That's what we're constantly being told (lectured) by the First Lady.

For example, here she is at the White House in November of 2012 with children eating an alternative lollipop.
Let's take a closer look, shall we?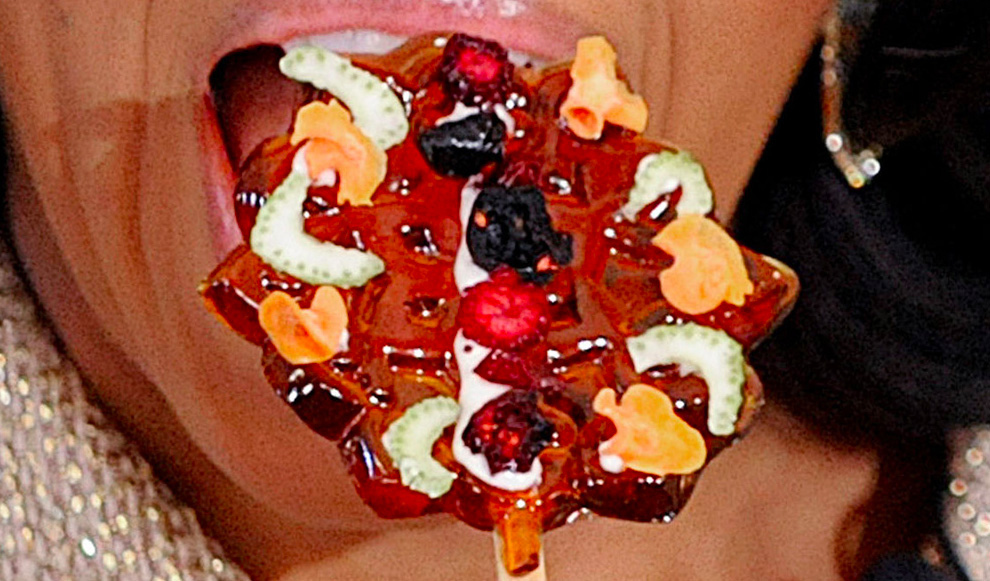 Billed as a Tea and Honey Lollipop, the treat also had candied beets, carrots, celery, and fennel on it. Looks horrid, but let's not forget boys and girls…

"They're healthy and delicious," Mrs. Obama said.

Given that the left has wholeheartedly embraced the First Lady's campaign, one would assume they'd absolutely love this...
This site uses Facebook comments to make it easier for you to contribute. If you see a comment you would like to flag for spam or abuse, click the "x" in the upper right of it. By posting, you agree to our Terms of Use.