Kevin Fischer is a veteran broadcaster, the recipient of over 150 major journalism awards from the Milwaukee Press Club, the Wisconsin Associated Press, the Northwest Broadcast News Association, the Wisconsin Bar Association, and others. He has been seen and heard on Milwaukee TV and radio stations for over three decades. A longtime aide to state Senate Republicans in the Wisconsin Legislature, Kevin can be seen offering his views on the news on the public affairs program, "InterCHANGE," on Milwaukee Public Television Channel 10, and heard filling in on Newstalk 1130 WISN. He lives with his wife, Jennifer, and their lovely young daughter, Kyla Audrey, in Franklin.

"Plato once said '...music is a more potent instrument than any other for education...' Now scientists know why. Music, they believe, trains the brain for higher forms of thinking. After eight months of musical training, 3 year olds were expert puzzle masters, scoring 80% higher than their playmates did in spatial intelligence - the ability to visualize the world accurately."
From The Barnbridge of Music in the UK's website

It's Friday night. Time to unwind with our regular Friday night feature on This Just In.

The weekend has finally arrived.

The sun is about to set.

The evening sky will erupt.

Let's smooth our way into Saturday and Sunday.

Exposing children to Beethoven, Mozart, Haydn and Mendelssohn at a young age can boost their concentration and self-discipline according to a study published earlier this year. Sue Hallam of London's Institute of Education found that opportunities to listen extensively to classical music in the early years of primary school are likely to lead to children appreciating a wider range of music in later years.

Tonight, classical for kids, a concept well understood in Baltimore.



The Hopkins Symphony Orchestra — made up of Johns Hopkins students, faculty, and staff, plus members of the community — played its annual children's concert in March. Above, Mark Benson gives Danae Stephens a try at the French horn. Photo: Johns Hopkins

Let's return to that study we referenced earlier.

Sue Hallam, a professor of education and music psychology, evaluated a program developed by Apollo Music Projects that introduces classical music and its composers to pupils aged seven to 10. She said the project "leads to enhanced listening skills and the development of other skills necessary for careful listening to take place including concentration and self-discipline."


Vivaldi


The program Hallam studied brings live classical music to children who might not otherwise experience it. During the course of the project children listened to a range of music from a selection of well-known classical composers including Beethoven, Haydn, Mozart, Ravel, Shostakovich and Mendelssohn.

"For some of the children the program was inspirational. The children's positive reactions suggest that they were 'open-eared' and had not developed prejudices against classical music," said Hallam.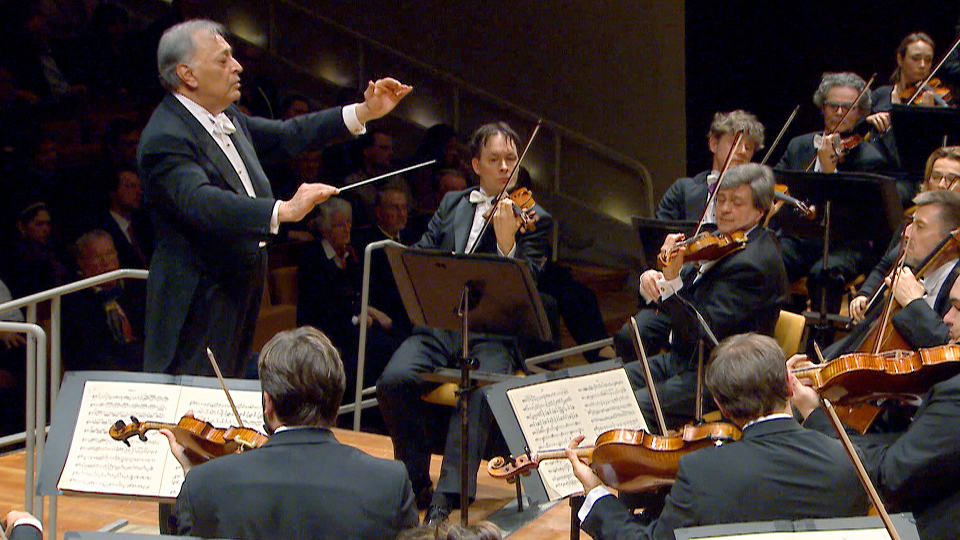 The Berliner Philharmoniker, conducted by Zubin Mehta

Hallam: "We know that preferences for music are affected by the extent to which individuals are exposed to them, the greater the exposure the greater the liking. Opportunities to listen extensively to classical music in the early years of primary school are therefore likely to lead to children appreciating a wider range of music than might otherwise be the case."






The process of listening to live classical repertoire, according to the study we've highlighted, enabled children to enhance their listening skills and develop other skills needed for careful listening, including concentration and self-discipline.

Wonderful. But must we be so serious all the time?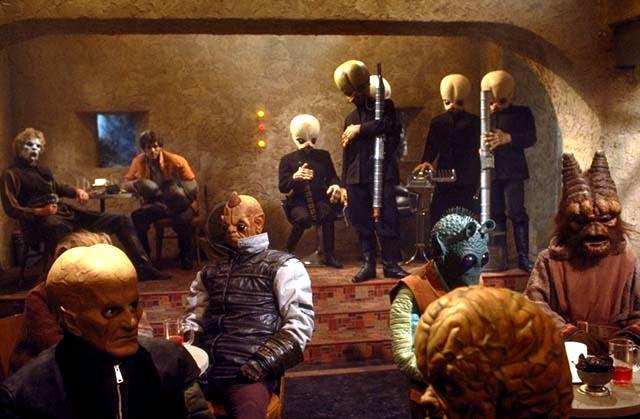 When I worked in radio I had the opportunity to meet and question Liberace during a news conference he held on the VA grounds in West Allis. I recall an interview he did with Bob Edwards, at that time the morning host for NPR's "Morning Edition." Liberace conceded he had his purist critics, but that didn't bother him. He attributed his popularity in part to his approach to classical music saying, "I took out the boring parts."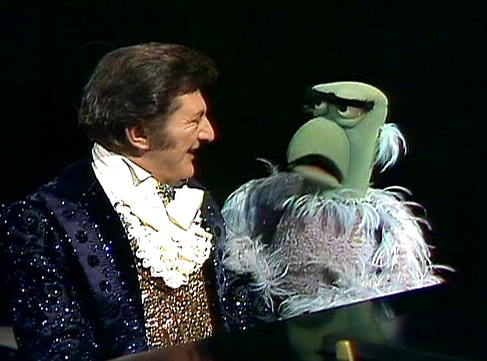 David Chernaik, the director of the program studied by Hallam said, "We have consistently found that when classical music is presented in the right way children have a direct and positive response, and that as trust grows between the children and the musicians we can take them further. By the time they hear a full orchestra their level of concentration and enjoyment is amazing to see."

Mary Igoe, a former teacher who was involved with the program added, "For many of the children it is the first time they have experienced musicians playing classical music before their eyes. There is delight as the sound fills their own classroom and excitement when they attend a public concert. The skills of careful listening and differentiating musical sounds transfer to other areas of the curriculum and improve their ability to concentrate and attend to details."

It's interesting to note that a previous study in 2012 by Ofsted found that music was not being taught often enough in almost two thirds of state primary and secondary schools in England. Inspectors warned that lessons were "dominated by the spoken or written word, rather than by musical sounds," with "too much focus on talking or written exercises."
That's it for this week.

Goodnight.

Sleep well.

Have a great weekend.

And play some classical for your children.





Closer to home, earlier this week: Link Up is a partnership between the Milwaukee Symphony and local schools. Students in grade 3-5 learn simple orchestra songs, then at a concert at the Marcus Center in Milwaukee, play recorders and sing along with the symphony.



This site uses Facebook comments to make it easier for you to contribute. If you see a comment you would like to flag for spam or abuse, click the "x" in the upper right of it. By posting, you agree to our Terms of Use.