Kevin Fischer is a veteran broadcaster, the recipient of over 150 major journalism awards from the Milwaukee Press Club, the Wisconsin Associated Press, the Northwest Broadcast News Association, the Wisconsin Bar Association, and others. He has been seen and heard on Milwaukee TV and radio stations for over three decades. A longtime aide to state Senate Republicans in the Wisconsin Legislature, Kevin can be seen offering his views on the news on the public affairs program, "InterCHANGE," on Milwaukee Public Television Channel 10, and heard filling in on Newstalk 1130 WISN. He lives with his wife, Jennifer, and their lovely young daughter, Kyla Audrey, in Franklin.

Let's all get up and dance to a song
That was a hit before your mother was born
Though she was born a long, long time ago
Your mother should know (Your mother should...)
Your mother should know
The Beatles

It's Friday night. Time to unwind with our regular Friday night feature on This Just In.

The weekend has finally arrived.

The sun is about to set.

The evening sky has erupted.

Let's smooth our way into Saturday and Sunday.

This, of course, is Mother's Day weekend. Do your recollections of Mom include musical memories? Mine sure do.

So tonight, taking a cue from the Beatles, I share music my Mom who would be in her 90's did know and really did love.
Confession time. I like Barry Manilow. Seriously. If you listen to his finely-arranged tribute albums to the big bands and Frank Sinatra, I believe you'd be not only pleasantly surprised but impressed.

My mother liked Barry Manilow, too.




I told Mom and my dear wife, Jennifer (bigger Manilow fans than me) that the singer is more appealing to me if I don't have to see him in action. Mom and Jennifer would just roll their eyes.

Did I neglect to mention that Mom loved Sinatra? So we open by killing two birds with one stone. This is a nice arrangement of two classics and a great opening for tonight. Grab a partner!





During his second network TV special in 1978 and a segment dedicated to the 1940's, Manilow said, "I swear I am a freak for that kind of music," and "I swear I was born about 30 years too late."

Maybe he would have danced with my mother at some dance hall. Mom would sometimes be forced to hunt around the neighborhood for empty soda bottle to turn in for enough coins to go to the Saturday night dance.








Mom preferred the sweeter, softer dance bands as opposed to the full force blast of say a Woody Herman. Let's hear an example from Les Elgart and his Orchestra and just the right medley for Mom.





There weren't just the bands but the singers. Mom never bragged or tried to one up anyone or steal the show. But she loved telling this story.

It had to be the mid to late 1940's. Mom was working at Omar's Bakery on Wisconsin Avenue in Milwaukee.

Suddenly one day, a male figure stood at the front window and waved enthusiastically to Mom and the other gals working. The gentleman was unmistakable.









He was in town appearing at the Riverside. Mom and the others shrieked or screamed or giggled or all of the aforementioned. I think Mom said some cried.

Eddy Howard never stopped inside to buy a cruller or long john. Just as well. He would have received lousy service. All of the women would have passed out.

Mom enjoyed telling that story, though she never wanted any attention directed her way. Whenever she heard "To Each His Own," Mom seemed to wander off into another land.



Eddy Howard got the same reception another popular vocalist around that time received.



Yeh, I think I mentioned that Mom liked him, too.

Of all the big bands that were famous, Mom's favorite was clear. My wife, Jennifer and I took her to see the contemporary version of this orchestra at the Riverside. We had front row center seats and the bandleader, Larry O'Brien would often look down at Mom and smile. Mom wasn't the gregarious type but thought the "flirting," however innocent, was nice. Tears of joy and sweet memories seemed to emerge with every number that night.









In 1997 the wonderful vocal troupe the Manhattan Transfer did an entire album of swing music that included a great Glenn Miller tune. Miller was definitely my mom's favorite. Listen to a lovely rendition complete with pedal steel guitar. And this time no crackles. And pay close attention to the lyrics. Are they not the greatest?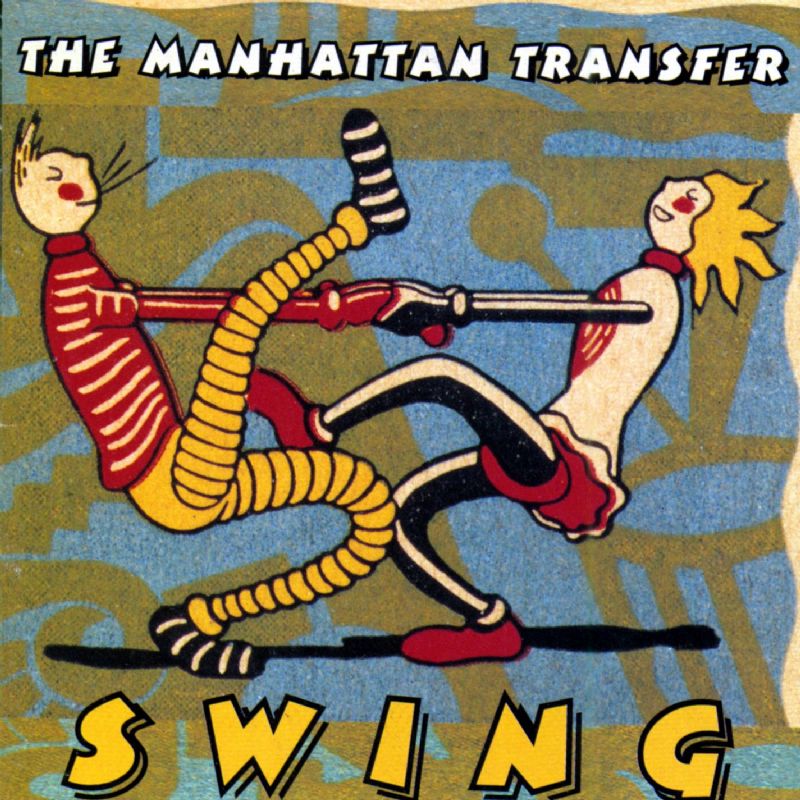 Why do I feel I should be talking to all of you through a megaphone? That's mighty good stuff.

Now it's 2002. I'm visiting Mom on a Saturday night. Naturally she's in front of the tube. PBS.
There's a male vocalist in front of a huge orchestra. The bandstands all had the initials RS emblazoned on them. I recognized the performer easily.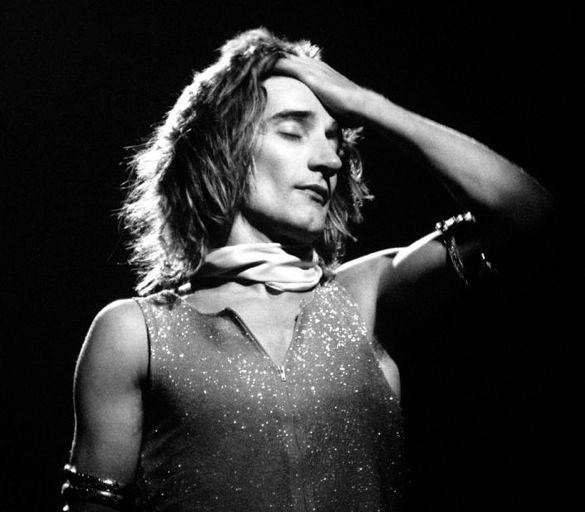 But he looked different. Much different. He was singing "Moonglow."

It must have been Moonglow,
Way up in the blue,
It must have been Moonglow,
That led me straight to you

Seeing and hearing this spectacle for the first time, my immediate thought was this is awful (I'd grow to love and appreciate later).
"Mom, do you know who that is?"

She wasn't sure. I knew she had never heard of him.

"Do you know he used to be a rock star?"

Nope. And she didn't really care.

"You like the way he's singing?"

Yep.

"You don't think he's murdering that song?"

Nope.

It was at that point my conscience landed on my shoulder like something out of a Flintstones cartoon and told me with no subtlety to knock it off and let my mother enjoy.

Rod Stewart was singing and promoting the first of a string of albums featuring the Great American Songbook. We now jump to Volume V with another of Mom's favorites, a Broadway tune dating back to 1930.


Would've loved to take Mom to see him. And try to get his autograph on ALL his Great American Soundtrack CDs of hers.

That's it for this week. Spread the word. We do it every Friday to demonstrate that despite the Miley Cyrus's of the world, there is still plenty of good music around.

Goodnight.

Sleep well.

Have a great weekend. I hope you enjoyed.

All you Moms, Happy Mother's Day.

If you are blessed to have your Mom still with you, why not consider honoring her somehow, some way with a song. Please don't forget her.

We close, yes, it's our encore, with a song I knew Mom was crazy about because whenever Dad played it on the record player, she would belt the words out. Remember, this woman was introverted. It's hard to beat our final performer's version of a great standard.
This site uses Facebook comments to make it easier for you to contribute. If you see a comment you would like to flag for spam or abuse, click the "x" in the upper right of it. By posting, you agree to our Terms of Use.