Kevin Fischer is a veteran broadcaster, the recipient of over 150 major journalism awards from the Milwaukee Press Club, the Wisconsin Associated Press, the Northwest Broadcast News Association, the Wisconsin Bar Association, and others. He has been seen and heard on Milwaukee TV and radio stations for over three decades. A longtime aide to state Senate Republicans in the Wisconsin Legislature, Kevin can be seen offering his views on the news on the public affairs program, "InterCHANGE," on Milwaukee Public Television Channel 10, and heard filling in on Newstalk 1130 WISN. He lives with his wife, Jennifer, and their lovely young daughter, Kyla Audrey, in Franklin.
THERE ARE THOUSANDS AND THOUSANDS OF
FOOD BLOGS, BUT ONLY ONE CULINARY NO-
NO!








I love my wife.

Ummmm, what is this?

Somewhat of an awkward introduction to a Culinary no-no. Dangerous, too. The ultimate suck-up complement followed by what?

Ethel, come quick! We got him this time! That slime ball is about to sink as low as you can go!

Herman, calm down! The last time you got this excited Mr. Fischer blogged a music video with the word "spicy" in it.

"I'm tellin' you that Fischer guy is nothing but trouble, a menace. Claimin' to be all about virtues and values and then he blogs all disgusting saxophone music. I'm tellin' ya he's no damn good. He' settin' it up to blast his sweetheart of wife, I know for sure!"

"Let's see what he has to say. You may like it, after all."

"Oh, please.That'll the day".

I really, really love my wife.

Now I know what you're thinking. You're thinking I'm setting it up to blast my sweetheart, Jennifer.

C'mon.

Are you crazy!

Let me repeat. I love my wife.

Since this is a culinary blog, let me tell you my wife, that would be Jennifer, can cook.

Boy can she cook!

How about an example?








Emeril Lagasse's Tchoup Tchoup restaurant in Orlando, Florida.

I had this amazing Kahlua pork dish there. It was, how do they say…oh, yes, to die for.

Jennifer recreated it in our kitchen for some special occasion, a birthday, anniversary, I don't recall. I do know it was orgasmic. I was smitten for life.

Another example.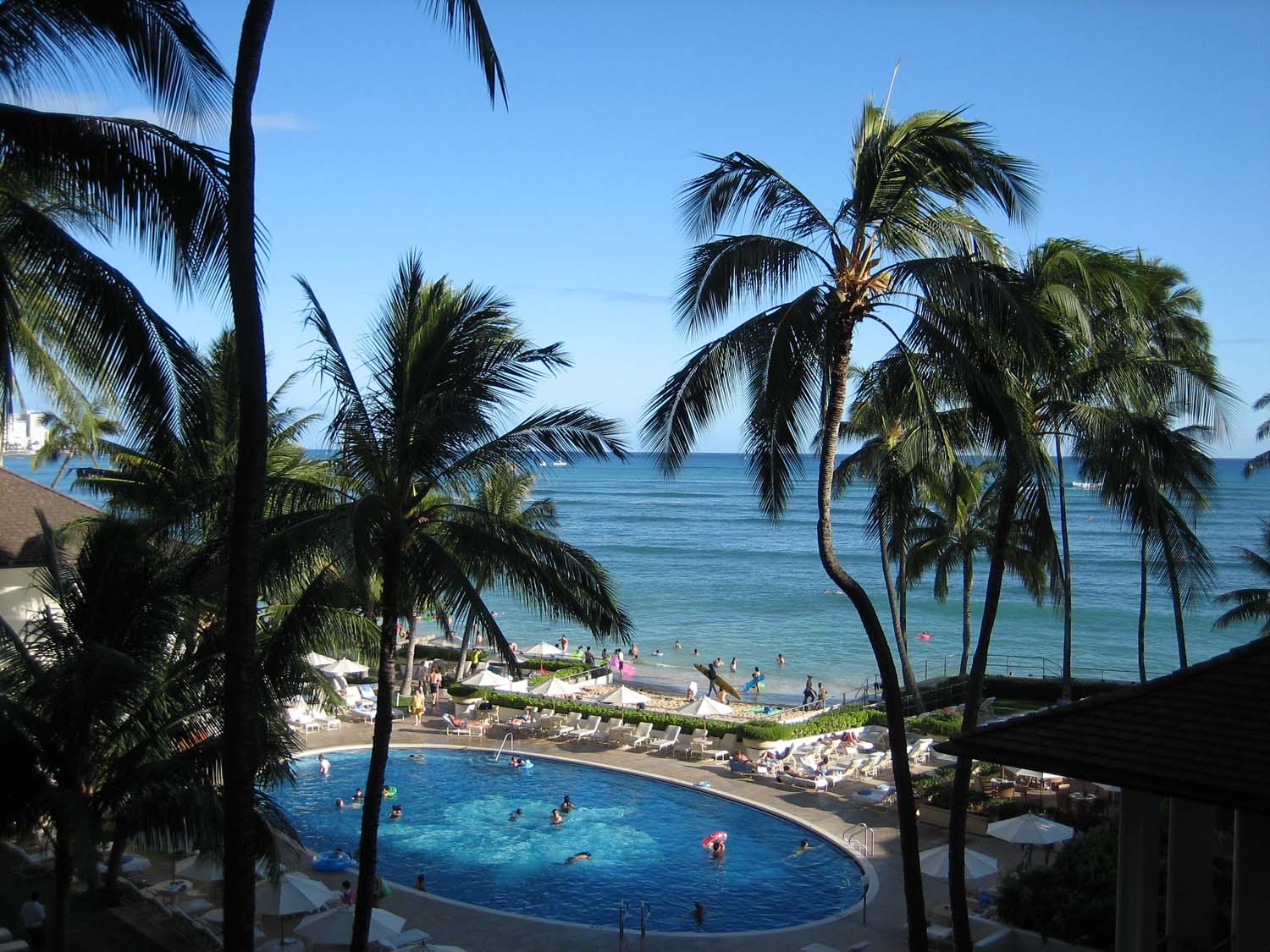 The Halekulani Hotel on Waikiki Beach, one of the hotels Jennifer and I honeymooned.



The coconut cake was beyond exquisite. Jennifer 's version back in Wisconsin was 99.99% right there. Tough to duplicate Diamond Head in the background.

And then there's...








The Kona Cafe at he Polynesian Resort at Walt Disney World. Of the non-character breakfasts at the Mouse House, this place has best breakfasts on the Disney property, period.

The signature breakfast entree, and one I order every time is...




The Tonga Toast.

That would be your thick sourdough toast sliced and stuffed with bananas and rolled in cinnamon and sugar and you can top with butter and or maple syrup.

Deadly.

Again, I awoke back home one Saturday morning in Dullsville, WI to a total surprise: Tonga Toast, just as scrumptious as ....








One of the beauties of my wife is not just that she can cook, but she cooks exceptionally.

And she's modest. When attempting something new, like the dishes above we've expereincd on our travels, she acts as though one wrong move and I'll keel over.

Now that she can grill, if she starts following the National League box scores, I just might have stumbled upon the perfect woman.

So where's the no-no?

It appears Jennifer and I are headed to wedded bliss until the day we die.
Time to put on our analytical hats. From the National Academy of Sciences of the USA:

"People are often the most aggressive against the people to whom they are closest—intimate partners. Intimate partner violence might be partly a result of poor self-control. Self-control of aggressive impulses requires energy, and much of this energy is provided by glucose derived from the food we eat. We measured glucose levels in 107 married couples over 21 days. To measure aggressive impulses, participants stuck 0–51 pins into a voodoo doll that represented their spouse each night, depending how angry they were with their spouse. To measure aggression, participants blasted their spouse with loud noise through headphones. Participants who had lower glucose levels stuck more pins into the voodoo doll and blasted their spouse with louder and longer noise blasts."

What the hell does that mean?

It's really simple unless you graduated from a public school.

Low blood glucose levels have a direct relationship to greater amounts of aggression and anger between spouses.

More explanation, por favor?

Men and women are happier with their significant others when they're satiated with food.

You still don't get it?

Want a happy marriage? Stay well fed!

I love my wife.

I've been married twice.

You figure it out.


CULINARY NO-NO BONUSES


Michelle Obama pens NY Times editorial defending school lunch program
Public School Kids Rebel Against Michelle Obama's Healthy School Lunches As First Daughters Get Meatball Subs, Ice Cream
Baristas gone wild?


We're drinking whiskey too fast!


Salad bars vanish from Boston schools
This site uses Facebook comments to make it easier for you to contribute. If you see a comment you would like to flag for spam or abuse, click the "x" in the upper right of it. By posting, you agree to our Terms of Use.