Kevin Fischer is a veteran broadcaster, the recipient of over 150 major journalism awards from the Milwaukee Press Club, the Wisconsin Associated Press, the Northwest Broadcast News Association, the Wisconsin Bar Association, and others. He has been seen and heard on Milwaukee TV and radio stations for over three decades. A longtime aide to state Senate Republicans in the Wisconsin Legislature, Kevin can be seen offering his views on the news on the public affairs program, "InterCHANGE," on Milwaukee Public Television Channel 10, and heard filling in on Newstalk 1130 WISN. He lives with his wife, Jennifer, and their lovely young daughter, Kyla Audrey, in Franklin.
"they ask ya 'what was the high point?' The hall of fame, sellin' all those records, pullin' Sherry outta the hat? It was all great. But the first time the four of us made that sound, our sound, when everything dropped away and all there was, was the music...that was the best"
Frankie Valli


It's Friday night. Time to unwind with our regular Friday night feature on This Just In.

The weekend has finally arrived.

The sun has set.

The evening sky has erupted.

Let's smooth our way into Saturday and Sunday.

One week from today, a movie based on the huge Broadway musical opens in theaters.




One week from today, a movie based on the huge Broadway musical opens in theaters.

Tonight, music that inspired Broadway and Hollywood.

Let's open with Frankie Valli and the version of the Four Seasons at the time during the performance of "Frankie Valli and The Four Seasons Tribute on Ice" in 2008 in Chicago.






Now the real deal on the Ed Sullivan Show.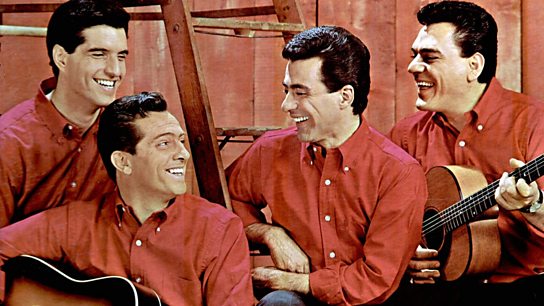 The group enjoyed a ton of hits in the 60's. In the 70's, disco for many years dominated. But there was room for others.

One record company decided not to release our next song so it was sold to Frankie Valli. Several record companies refused to go with it, but Private Stock agreed, only if Frankie Valli's name was on the record label. The Four Seasons would be left off

The single went to #1. If you're out there high school friend, Pam Matysik, this one's for you.



The success of "My Eyes Adored You" sparked a new excitement about recordings by Frankie Valli who then signed with Warner Brothers Records for his next big hit performed here.







Let's go back to that ice show. Frankie Valli sings what I believe is one of the best ballads from the 1960's It's perfect with wonderful lyrics and melody. And this rendition is perfect with a great vocal, great arrangement, and a lovely performance by a truly lovely skater.







Father's Day is this weekend. This was one of my Dad's favorites.














That's it for this week's segment.

Goodnight.

Sleep well.

Have a great weekend.

And don't forget the great old music!


This site uses Facebook comments to make it easier for you to contribute. If you see a comment you would like to flag for spam or abuse, click the "x" in the upper right of it. By posting, you agree to our Terms of Use.